Marc Montany Daufi [he/him]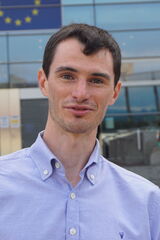 Marc joined the secretariat in August to assist with our reduced capacity in Programmes. He is currently working on our EU co-funded projects.
Marc has two years of experience in human rights research and advocacy, particularly in the areas of gender and migration. As an intern with End FGM EU, he was part of the team that developed and launched the Online Interactive Map on FGM in Europe. 

Marc speaks fluent Spanish, English and Portuguese and has a good command of French.