The Mind the Gap Project
The Mind the Gap project, co-funded by the European Union, intends to contribute tackling gender stereotypes in education in Italy, Spain and Portugal by raising the awareness of school professionals and other non-formal educators, students, children and parents on how gender bias/roles impact the education, work and life choices of girls and boys.

The project aims particularly at reducing the influence of gender roles on girls' and boys' choices in education, work and life by strengthening the capacity of professionals and other adults to identify and address gender stereotypes in education, including own unconscious bias.
The project will be implemented in Italy, Portugal and Spain where practices in education still fuel gender inequality. These three countries are also heavily impacted by the Covid19 pandemic, which is exacerbating many Gender Equality issues: imbalance of care responsibilities, less economic opportunities for women, and an increase in cases of Gender-Based Violence.
The project will use some of the materials and approaches developed and tested within educational sessions with children in the framework "Gender ABC". The Mind the Gap project aims to train current and future educators to be able to use the educational material autonomously.
Activities:
Production of a guide on How to avoid gender bias in teaching
Training of educational staff/teachers, professionals/educators of non-formal systems (people who work with children in sports, summer-camps, guardians, etc.), students of University and other high educational courses
Exchange meetings between partners, training beneficiaries, teachers, parents and children
Awareness-raising events
Advocacy event in Brussels
Timeframe: January 2021 to December 2022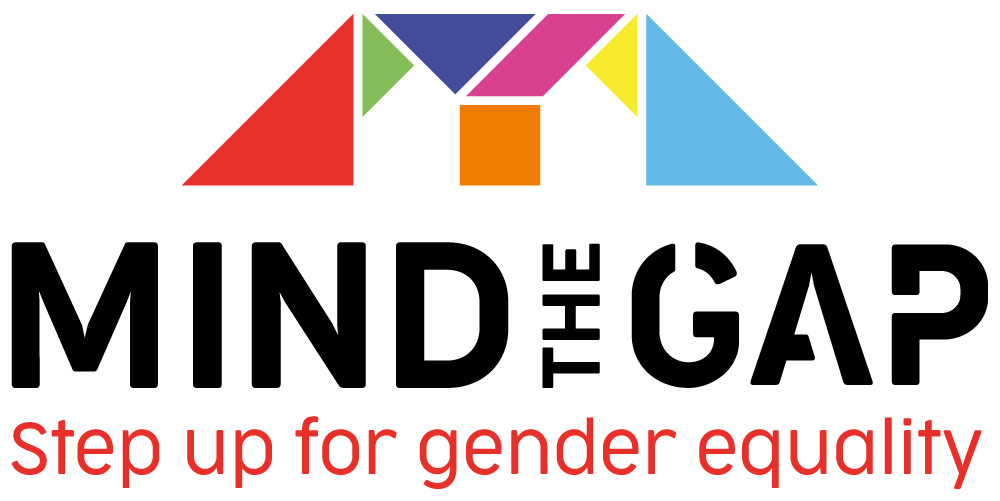 The Mind the Gap Brochure and Gender ABC Educational Modules

As part of the Mind The Gap project, the partners have produced a brochure designed to help tackle gender stereotypes in education.
This handbook is addressed to teachers of primary and secondary schools, educators of non-formal systems and university students of Pedagogical, Educational and Instructional Science. It aims at providing them with a set of useful tools to be used when working with young people in order to promote gender equality, prevent gender- based violence, enhance the capacity of students to explore their full potential, and build an inclusive and equitable educational environment for all. It is not meant as an exhaustive manual to be read once and then left on the shelf, but rather as an agile tool to be kept in one's pocket and consulted whenever necessary. A guide for change.
This handbook was produced in the framework of the Mind the Gap. Step up for gender equality project, coordinated by AIDOS – Associazione Italiana Donne per lo Sviluppo (Italy) in partnership with APF - Associaçao para Planeamento Familiar (Portugal), END FGM European Network (based in Belgium, working at EU level) and Medicos del Mundo (Spain).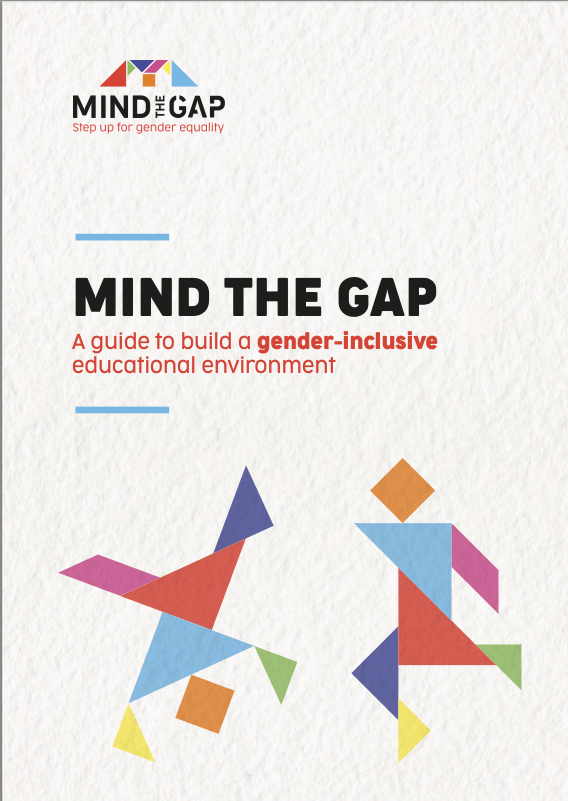 Mind the Gap is the continuation of the Gender ABC project. 18 educational modules and 3 supporting documents were developed for the Gender ABC project: these modules are tools for educators, teachers and any other professional working with children and teenagers that wish to raise awareness about gender equality and gender-based violence.