The European Development Days 2018: Building Bridges between regions and people to end Female Genital Mutilation (FGM)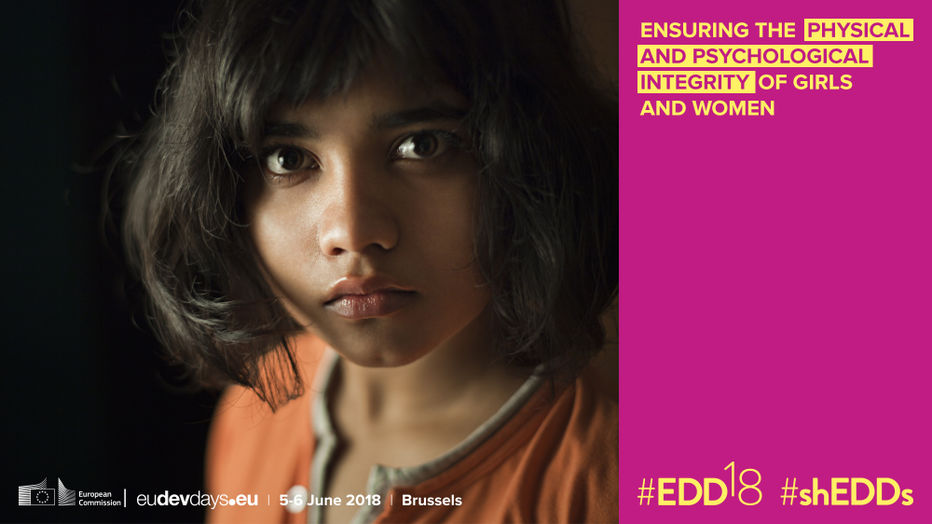 When: Tuesday June 5, 14:00 - 15:15
Where: Tour 7 Taxis Brussels (S4 project or report lab)
FGM is a global issue affecting all continents, including Europe, due to migration from practicing countries. FGM has a negative physical and psychological impact on girls and women and hinders gender equality in societies. The decision to cut a girl is influenced by families and communities, including traditional and religious leaders, both in diaspora communities and communities in their homeland. In some countries, the prevalence is rising, like in Guinea, where more than 30% take place in medical structures. Effective strategies to end FGM must be shaped around dialogues between actors, sectors, regions and countries. Successes using such a "building bridges" approach will be shared, focusing on cross-country projects between Europe and Africa, and multi sector experiences in Guinea.
With the 2018 European Development Days placing its focus on 'Women and Girls at the Forefront of Sustainable Development' End FGM EU & GIZ have teamed up to present a joint panel on 'Building Bridges between regions and people to end FGM'.
The panel will cover End FGM EU's effective strategies to end FGM shaped around bi- and multilateral discussions between countries and communities to develop cross-border measures between Europe and countries of origin with members of End FGM EU sharing the experiences and successes of their projects using their "building bridges" approach.
GIZ (Deutsche Gesellschaft für Internationale Zusammenarbeit GmbH) will present their projects based in Guinea discussing key dynamics of FGM in the country by linking the respective sectors (health, education, religion, civil society & culture) to past and current trends and to actions to abandon the practice. The exchange focuses on experience with the combination of approaches through "Bringing people together": Enhancing the role and responsibility of religious leaders in tackling FGM, through multi-sectoral dialogue fora spearheaded by Imams.
Presentations will be delivered by:
Clara Caldera, Programme Officer, AIDOS

:

Presenting a p

ilot project on how a building bridges

approach and multimedia tools can contribute to ending FGM linking professionals and activists through the Afro-European Community of practice (CoP); communities in Mali with Malian migrants in France; young Afro-European activists with young Africans through the use of videos.

Angela Muruli, Africa Programme, FORWARD: Presenting the project 'TuWezeshe Akina Dada' (My Rights My Freedom) - a consortium project that brings together four organisations across five countries, led by FORWARD in the UK, to empower a new generation of women leaders.

Thierno Badourou Elhadj Bah, 1st Imam of the region Labé and Inspector of the Regional Islamic League General Secretariat of Religious Affairs of Guinea: The role of religious leaders in the fight against FGM and of societal dialogue as a possible strategy to include them.

Prof. Namory Keita, President of the African Society of Gynecologists & Obstetricians: The crucial role of sexology for health professionals, treatment of complications and the context of highly medicalized FGM in Guinea.
Related Links:

Ending female genital mutilation and strengthening human rights

GIZ Gender Knowledge Platform: Female Genital Mutilation
Video series: Building Bridges Between Africa and Europe
https://kayesditnon.equipop.org/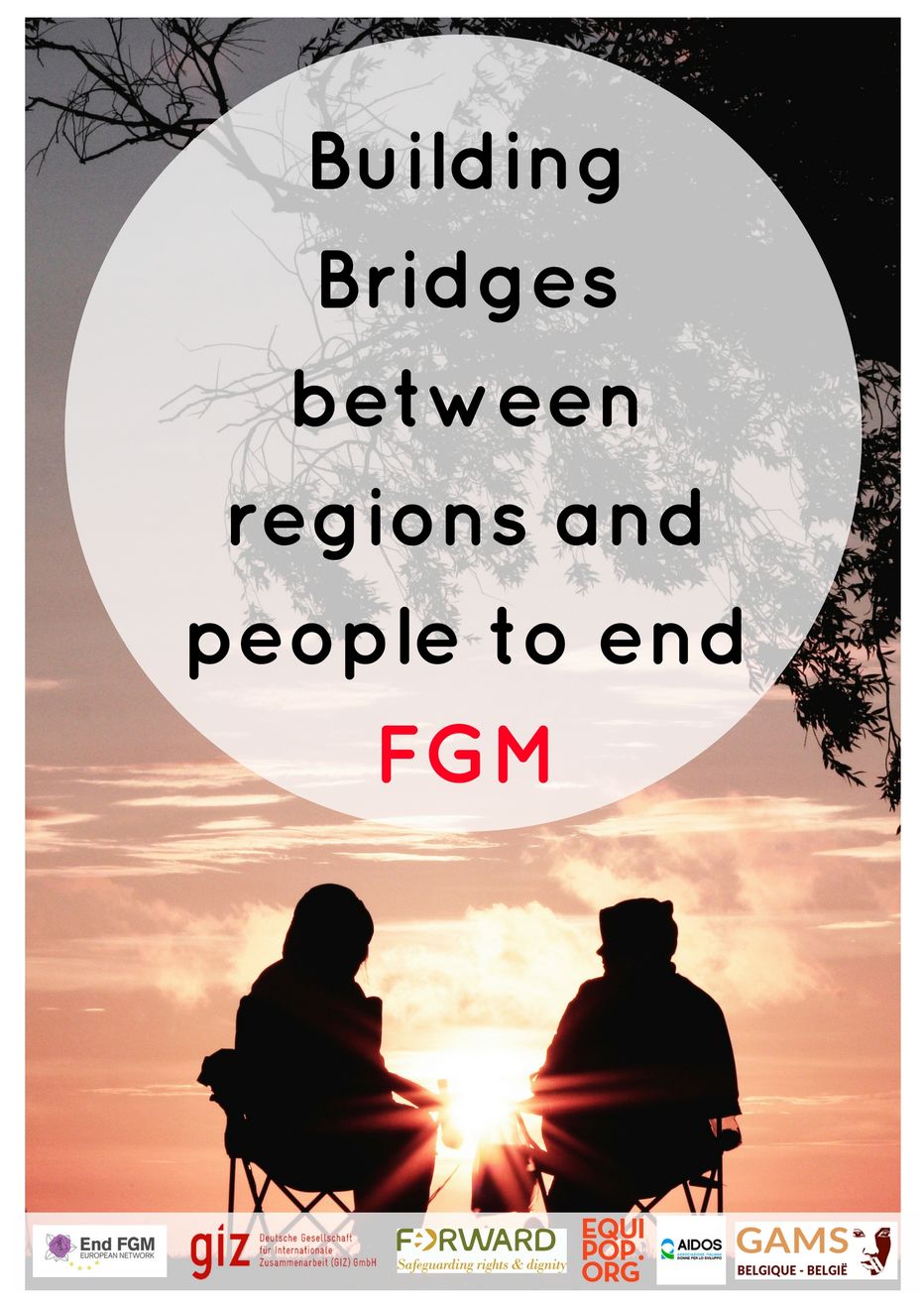 GIZ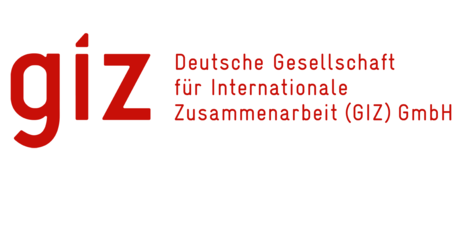 GIZ (Deutsche Gesellschaft für Internationale Zusammenarbeit GmbH) is a provider of international cooperation services for sustainable development and international education work. GIZ has over 50 years of experience in a wide variety of areas, including economic development and employment, energy and the environment, and peace and security. The diverse expertise of their federal enterprise is in demand around the globe, with the German Government, European Union institutions, the United Nations, the private sector and governments of other countries all benefiting from their services. Working with businesses, civil society actors and research institutions, fostering successful interaction between development policy and other policy fields and areas of activity. The German Federal Ministry for Economic Cooperation and Development (BMZ) is their main commissioning party.
End FGM EU

End FGM EU is a European umbrella network of 19 organisations working to ensure sustainable European, coordinated and human rights based and child focused approach to ending FGM by.
Increasing the engagement and capacity of policy and decision makers, professionals and other relevant stakeholders to tackle FGM Enable communities and community based NGOs/ CSOs to be key actors in tackling FGM.
Increasing understanding of FGM among the general public to foster citizens' involvement in the European movement against FGM based on an empowering, non-stigmatising communication approach.
Monitoring and supporting the implementation of existing national, EU, European and international commitments and instruments on FGM towards the provision of prevention and protection measures and services.
Building bridges by creating synergies and cooperation between actors from different sectors in EU countries of residence and in countries of origin to implement actions, policies and legal frameworks to end FGM tackling the transnational nature of this practice.