Understanding Community Voices: new stage of the ESC project for 2022-2023.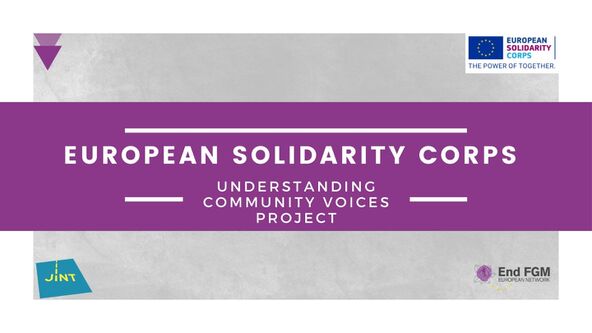 We are happy to announce that End FGM EU began a new stage of its European Solidarity Corps project 'Understanding Community Voices' for 2022-2023.
We are currently looking for anti-FGM activists from 6 countries (AU, ES, FN, IE, NL, SE) to participate in a brief online interview, with the aim of identifying their needs, initiatives, and experiences, and promoting them at an international level.
We are asking our Members if you have any recommendations of anti-FGM community activists in the following countries: Austria, Spain, Finland, Ireland, The Netherlands or Sweden. 

Find the amazing results of our last ESC 'Understanding Community Voices' project here.
What we expect: 
We require a one-time interview with community activists, one on one, where we will be asking about their experience working to prevent FGM and the challenges they face.
The interview will be online, lasting maximum one hour.
The interview can be spoken in English or French, and all meeting times are flexible based on the participant's schedule.
Do you know any anti-FGM Community Activists? 
Contact End FGM EU's ESC Communications Volunteer Nina Medan at nmedan@endfgm.eu