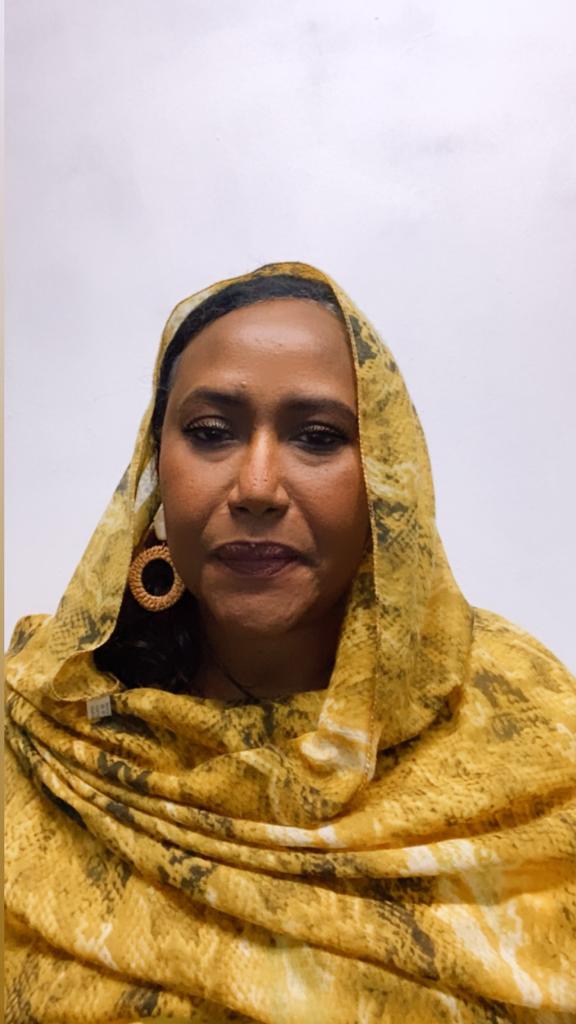 Iglal Ashmage
Age: 51
Diaspora of origin: Sudan
Country of residence: The Netherlands
Website: http://www.actioninresilience.org
Her story:
Iglal currently works as a social worker and a cultural mediator for migrants and refugees with resident permit. She is the chairperson of Stitching Action in Resilience and Empowerment (SARE Foundation). The organisation runs different projects to support the integration of migrant women in the Netherlands in order to build a resilient and successful life. They do that through promoting their access to knowledge as well as access to education, health, and legal services.
"As I believe that the role of women in community development is crucial to the health of a society, most of my effort was devoted to promoting women's welfare by ensuring safety, access to education and access to health care and political rights."
Growing up in Sudan, she saw how FGM was practiced and accepted. As a Survivor, she realised what were the real consequences of the practice when she gave birth for the first time. She suffered the physical and mental health consequences of the practice until she was 45 years old, when she received reconstructive surgery which put an end to her sufferings. She believes that linking affected women to medical and mental support is very crucial.
"After the surgery, I am able to enjoy my marital life. Since then, I have committed my life to making sure other girls are not subjected to the same fate."
While discussing what are the needs in the activist work of FGM-affected communities , Iglal firstly pinpointed accessible and free access to reconstructive surgery, which is not always covered by the national health insurance and it is too costly for Survivors. She thinks it is important for these women to process their trauma, to normalise the issue of aftercare, to get rid of their negative feelings and to enjoy their their marital and maternal life. Secondly, she asserted that community-based organisations need more capacity building trainings and networking opportunities to share experiences, lessons learned and best practices, as well as easier access to funding. Finally, she highlighted how there is a lack of a European common legal and support framework that would ease the process for Survivors.
"More efforts are needed to reach all affected women and to establish a legal framework that fully protects and supports women equally through all EU countries. Countries and the EU Institutions must join forces to help each other's efforts in eradicating FGM."